IDO
Blind Boxes ($BLES) IDO on BSCPAD
Blind Boxes ($BLES) will launch its IDO on BSCPad.
We are thrilled to announce the Blind Boxes Initial DEX Offering (IDO) on BSCPAD will commence on Friday, March 26.
"Our unique approach to the digital collectibles market empowers the synergies between creators, curators, and collectors. We believe in establishing an ecosystem that is exciting, inclusive, and transparent. As we pave the way for mainstream NFT adoption and launch our IDO, we are excited to team up with BSCPad."
~ Anita Angelica Moore, Co-Founder & CEO, Blind Boxes
Enhancing the NFT Ecosystem
NFTs are a popular trend in the crypto world, but they're sold on multiple marketplaces that operate independently. This fragmentation makes it harder for emerging talent to get noticed amid established NFT stars.
Blind Boxes is a curation platform that offers curated collections of digital assets, akin to collecting packs of trading cards. The mystery box format allows buyers to discover the exact NFT only upon unboxing their purchase. For digital creators, this presents an opportunity to showcase their work and gain wider exposure, potentially leading to higher sales.
For collectors, Blind Boxes offers a chance to discover and own rare digital assets, including tokenized art, real estate, music files, and gaming characters sourced globally. Blind Boxes brings the nostalgia of collecting to the NFT market while potentially rewarding users with valuable assets.
The thrill of unwrapping a gift, eagerly longing to unearth the contents inside is a familiar emotion to all of us. Blind Boxes aims to bring the nostalgia of collecting to the NFT market, while rewarding its users with potentially valuable assets.
Additional benefits for creators and collectors
Unlike traditional markets that often operate in an opaque manner, creators of these rare NFTs also have the ability to earn a stream of future passive income through smart contract enabled royalties, every time their work is resold in the secondary market.
Moreover, the Blind Boxes Fund offers additional support to promising creators in the form of grants to facilitate innovation in the dynamic and rapidly evolving NFT space. By ameliorating the financial hurdles often associated with 'starving artists', the fund will allow emerging talent to focus on their craft.
Blind Boxes will offer lower price thresholds and will also incorporate a payment gateway to accelerate mainstream adoption of NFTs while providing a boost to crypto rookies embarking on their digital collectible journey.
"Blind Boxes, with their innovative gamified solution and unique business model is taking the lead in further developing this fascinating world of NFTs. We at BSCPad are delighted to partner with them and look forward to their successful IDO on our platform."
~ Todd Guillaume, Chief Operating Officer, BSCPad
Join our Thriving Community
$BLES is Blind Boxes' native token, which can be minted by opening Boxes, selling NFTs, and receiving airdrops. Token holders can participate in governance by voting on key decisions, while early adopters are incentivized with $BLES. The token will soon be available on both centralized and decentralized exchanges. Come join us on this exciting journey.
About BSCPad
The BSCPad Launchpad is the first decentralized IDO platform for the Binance Smart Chain Network. Their launchpad empowers cryptocurrency projects to distribute tokens and raise liquidity.
Website | Telegram | Telegram Announcements | Twitter | Medium | Instagram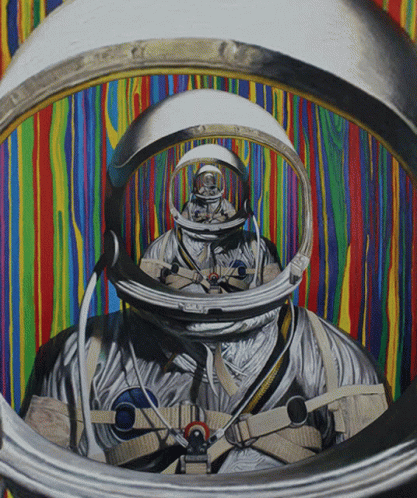 ---
About Blind Boxes
Blind Boxes is a gamified marketplace and launchpad for digital collectibles. Since 2021, our multi chain ecosystem has connected investors with disruptive web 3 projects across the Ethereum, Polygon, and Binance Smart Chain networks.
Through our decentralized app, savvy investors participate in initial launches and gamified drops from the industries leading web3 brands.
$BLES, our ecosystem token, is available across multiple centralized and decentralized exchanges.
Blind Boxes Links
App | Website | Telegram | $BLES Official Trading Group | Twitter | Discord | Instagram | Github | LinkedIn