Staking
BLES Vaults III: Staking + BLES Box Airdrops
As our industry navigates Crypto Winter, Blind Boxes strives to offer useful tools to help our community navigate uncertain times. With that in mind, today we are excited to announce BLES Vaults III, our third token staking program on Binance Smart Chain (BSC). On top of providing passive Defi revenue, these pools now offer wallets ongoing chances to win exclusive boxes of digital and physical goodies.
TLDR
BLES Vaults III goes live here on Thursday, Dec 1 at ~23:59 UTC
Wallets staking BLES will be auto-entered into mystery box giveaways
Wallets that are still staking in V2 do NOT need to unstake and restake (simply leave tokens in the pools and they will start to accrue value once the pools start)
Bookmark the countdown timer here
BLES Vaults III
Staking + Burn
For this third iteration of the BLES staking program, we've decided to stick with what works while adding further rewards to benefit our community.
Similar to Vaults I and Vaults II, Vaults III features three pools with durations that are tuned to diverse investment horizons. BLES-only and BLES-BNB-CAKE pools will also be active and accessible on the Blind Boxes dApp. As always, a 50% burn mechanism will be active for early withdrawals.
BLES Box Airdrops
To further incentivize long-term staking, staking wallets will be automatically entered into bi-weekly BLES Box Airdrops. BLES boxes will feature promising NFTs (i.e. those with defined utility, strong communities, dope vibes) as identified by our team.
We are always seeking alpha, so we welcome input from the community regarding the contents of the mystery boxes. Feel free to shill your favorite web 3 projects via Twitter or Telegram using #BLESbox
Stay tuned for further details here.
Everything you need to know about the pools
Start date: Dec 1, 2022
Time: ~ 23:59 UTC
Starting block: 23545056
Duration: 180 days
Ending block: 28729056
Single asset staking (BLES)
0.05 BLES per block — open
0.05 BLES per block — 30-day lock
0.05 BLES per block — 90-day lock
Dual asset staking (BLES-BNB-CAKE)
4. 0.274 BLES per block — open
Burn Mechanism
If a user withdraws their BLES before the end of their selected staking period, a percentage of their funds will be burned. The percentage burned will mirror the proportion of the remaining staking period.
Example 1: User A has staked his tokens in the 120-day pool. If he withdraws the next day (day 2), 99.1% (119/120) of the principal token value will be burned.
Example 2: User B has staked her token in the 120-day pool. If she withdraws on the 36th day, 40% (24/60) of the principal token value will be burned.
We look forward to your participation in the upcoming staking pools.
GOT QUESTIONS?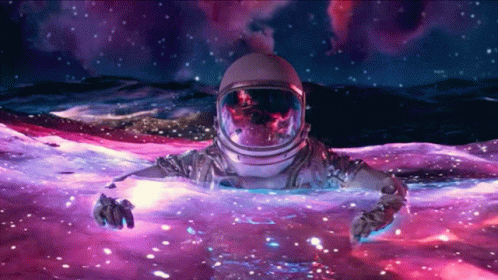 Get answers here — on Telegram or here — on Twitter.
---
About Blind Boxes
Blind Boxes is a gamified marketplace and launchpad for web 3 projects, offering a platform for artists, brands, influencers, and collectors to launch hyped NFT collections. Our multi-chain ecosystem has been connecting investors with disruptive NFT projects across Ethereum, Polygon, and Binance Smart Chain since 2021.
Since 2021 we have enabled savvy investors to participate in initial NFT offerings (INOs), initial game offerings (IGOs), and gamified NFT drops from leading web3 brands, influencers, and celebrities.
Our decentralized marketplace combined with $BLES, our publicly traded ecosystem token, provides a Degen-friendly experience for anyone looking to invest in the future of web 3.

Join us on this journey of creativity, decentralization, and endless possibilities. #LFG
Website | Telegram | $BLES Trading | Twitter | Discord | Instagram | LinkedIn