Partnership
Blind Boxes and THX Network Partner to Launch $BLES-Powered Loyalty Rewards
Blind Boxes partners with THX Network, a token-based loyalty solution for web3. Get rewards for referrals, social media actions, and trading NFTs on Blind Boxes.
Blind Boxes, the gamified curation marketplace for NFTs, has partnered with THX Network, a token-powered loyalty solution for web3 communities. This collaboration brings exciting new earning opportunities for web 3 investors including referral rewards, points for interacting on social media, and the listing of NFT collections on our marketplace.
THX Network is a decentralized platform that enables communities to create and manage blockchain-based loyalty programs. The platform allows businesses and organizations to easily track and distribute rewards to active customers and community members. These bespoke loyalty programs incentivize engagement, foster brand loyalty, and helps communities go viral.
Points and token rewards for investors
This partnership between Blind Boxes and THX Network offers a roadmap of benefits for the $BLES community. Through the newly launched widget you can already collect points for participating in the ecosystem:
interacting with Blind Boxes on social media
launching NFT collections to the marketplace
referring new creators, brands, or projects
signing up for the blog
To start, points will be redeemable for $BLES. Overtime, we will announce further gamification with respect to points (i.e. leaderboards, NFT rewards, high-value, randomly distributed mystery boxes).
How to start earning
Get started by creating an account using the THX widget on the Blind Boxes landing page.
Here is a video:
Claim rewards for referrals, listing collections, and interacting with us on social media. As your points stack, you have a few options.
Let your bag grow and rise to the top of the leaderboard (more on this later)
Redeem your tokens for $BLES, which can be staked or sold on exchanges
Conclusion
Blind Boxes and THX Network have joined forces to offer a new level of rewards and opportunities for NFT collectors and enthusiasts. By partnering with THX Network, Blind Boxes is able to offer even more benefits to collectors, artists, brands, and influencers. With rewards for referrals, curated NFT airdrops, and the new widget for community members to collect points, Blind Boxes is the go-to platform for anyone looking to be an active web 3 investor and earn rewards at the same time.
Got Questions?
Contact a team member in Telegram  or Discord .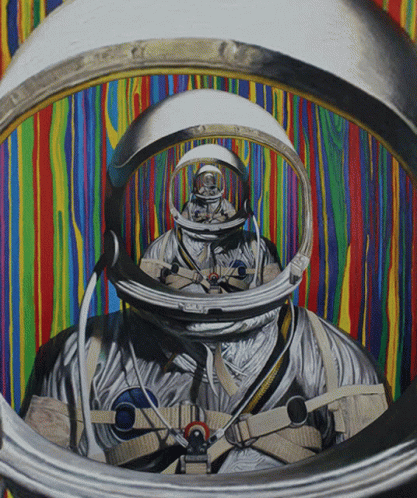 ---
About Blind Boxes
Blind Boxes is a gamified marketplace and launchpad for web 3 projects, offering a platform for artists, brands, influencers, and collectors to launch hyped NFT collections. Our multi-chain ecosystem has been connecting investors with disruptive NFT projects across Ethereum, Polygon, and Binance Smart Chain since 2021.
Since 2021 we have enables savvy investors to participate in initial NFT offerings (INOs), initial game offerings (IGOs), and gamified NFT drops from leading web3 brands, influencers, and celebrities.
Our decentralized marketplace combined with $BLES, our publicly traded ecosystem token, provides a Degen-friendly experience for anyone looking to invest in the future of web 3.
Get started with Blind Boxes today! #LFG
Blind Boxes Links
App | Website | Telegram | $BLES Official Trading Group | Twitter | Discord | Instagram | Github | LinkedIn