Company Announcements
Blind Boxes Roadmap 2021
Blind Boxes is a gamified platform for curating and launching NFTs, catering to creators, collectors, and curators. The platform enhances creator sales, global exposure, and circulation, while collectors enjoy the mystery box feature to build their digital collections.
Blind Boxes is a gamified curation platform and launchpad for NFTs that benefits creators, collectors, and curators. Creators receive increased sales, global exposure, and circulation for their NFT assets, while collectors enjoy the curated mystery box feature for building their digital asset collections. Curators are incentivized to be tastemakers in the crowded art and creative market. The platform uses a powerfully scalable dApp built on Ethereum, with a streamlined payment gateway to simplify the experience for non-crypto natives.
We are reimagining how NFTs are curated, discovered, and acquired. We are delighted to present our road map for 2021.
Q1 2021 — Testing and Creator Ramp Up
Ongoing: Onboarding of artists, curators, and brand partnerships
March 13th: Smart contracts ready to be audited to ensure a highly secure ecosystem on our platform.
March 15th: Product ready to run on test net to ensure bugs, if any, are removed.
March 20th: Assuming smart contracts and the platform are fully operational, we will start onboarding artists to our test net and run a beta version.
March 26th: Blind Boxes is proud to announce our first IDO on BSCPad — the first decentralised IDO platform for the Binance Smart Chain network.
Q2 2021 — Public Launch
April 1st: launching on testnet.
April 15th: launching on mainnet.
Q2 2021 — Token Offering
Blind Boxes' native ERC-20 token, $BLES will be listed on decentralized and centralized exchanges. BLES token holders gain voting power and join a distributed community of stakeholders. Through this mechanism, governance issues and developmental decisions are decided in a distributed and transparent manner.
Q2 2021 — Blind Boxes Launchpad Launch
May 1st: Through Blind Boxes Launchpad, creators can host decentralized crowdfunding campaigns. Here creators can sell customized ERC-20 tokens to raise funds to support the creation of future NFT projects.
Q3/Q4 2021 — Migration
Blind Boxes plans to migrate to Polkadot, a next-generation protocol allowing for seamless and scalable interoperability between multiple blockchains.
Stay Tuned
Blind Boxes is revolutionizing the world of NFTs and creating a whole new audience for rare, digital collectibles. In the coming weeks, we will release more articles on creator profiles, minting of $BLES tokens and additional product features.
Thank you to our investors and early supporters for their engagement and feedback.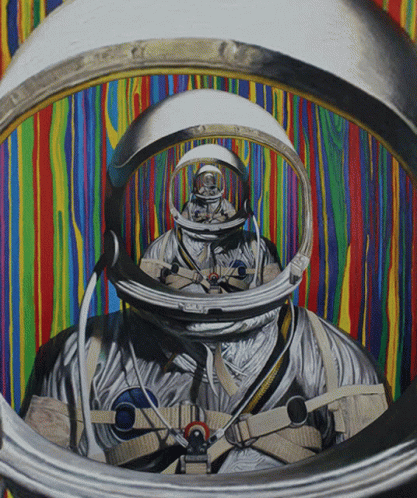 ---
About Blind Boxes
Blind Boxes is a gamified marketplace and launchpad for digital collectibles. Since 2021, our multi chain ecosystem has connected investors with disruptive web 3 projects across the Ethereum, Polygon, and Binance Smart Chain networks.
Through our decentralized app, savvy investors participate in initial launches and gamified drops from the industries leading web3 brands.
$BLES, our ecosystem token, is available across multiple centralized and decentralized exchanges.
Blind Boxes Links
App | Website | Telegram | $BLES Official Trading Group | Twitter | Discord | Instagram | Github | LinkedIn