Blind Boxes
Introducing Blind Boxes: Curated NFT Mystery Boxes
Blind Boxes gamifies NFT curation. Creators get boosted sales and global exposure, collectors enjoy fun and intrigue through the mystery box feature, and curators are incentivized to be tastemakers in the NFT world. It's the first of its kind, offering rare and potentially ultra-rare digital assets.
Blind Boxes is a groundbreaking curation platform for NFTs that combines the best elements of game theory, randomicity, and exclusive content from leading creators. The platform offers a fun and exciting way for creators to boost their sales, circulation, and global exposure while allowing collectors to unbox and discover rare and potentially ultra-rare digital assets.
Blind Boxes' unique incentivization structure rewards curators for their ability to be scouts and tastemakers in the world of NFTs. Each virtual unboxing recreates the excitement of unwrapping a gift and infuses the digital world with a sensation more synonymous with the physical.
Blind Boxes makes digital collectibles accessible to a mainstream audience by lowering the barriers to entry and the price of participation. While the rarest NFTs will still command a premium, much of the work released by creators will be within the reach of regular users, who can acquire the works of emerging and established artists and support their favorite creators.
Using the Blind Boxes marketplace, collectors can purchase and open boxes containing limited edition and rare content, including unique works that are sure to be highly coveted. In addition, the Blind Boxes platform will allow creators to conduct tokenized crowdfunding campaigns in return for assigning their new material to paying supporters.
Blind Boxes also features a unique revenue-sharing system that allows artists to earn money every time their work is resold. Collectors can earn a passive income from future sales of work they've funded.
Blind Boxes is on a mission to reimagine collectibles for the digital generation while pioneering new ways for creators to connect with collectors and monetize their work. The platform is set to deploy on Binance Smart Chain in March, with a mainnet launch scheduled for April. Blind Boxes is also planning to launch a DAO for token-holder governance in Q1, a Launchpad for creators to fund their work in Q2, and a migration to Polkadot in Q3.
Join the conversation and be the first to learn about Blind Boxes' latest developments by following their official social channels. Blind Boxes is the future of NFTs, and you won't want to miss a thing.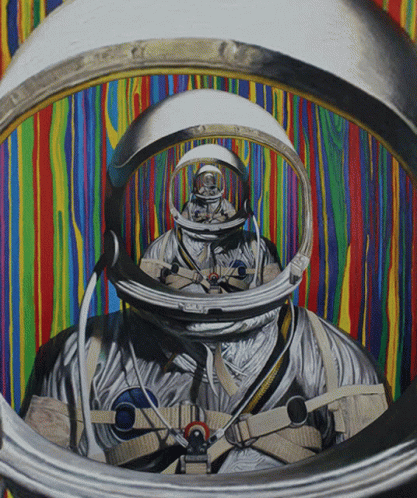 ---
About Blind Boxes
Blind Boxes is a gamified marketplace and launchpad for digital collectibles. Since 2021, our multi chain ecosystem has connected investors with disruptive web 3 projects across the Ethereum, Polygon, and Binance Smart Chain networks.
Through our decentralized app, savvy investors participate in initial launches and gamified drops from the industries leading web3 brands.
$BLES, our ecosystem token, is available across multiple centralized and decentralized exchanges.
Blind Boxes Links
App | Website | Telegram | $BLES Official Trading Group | Twitter | Discord | Instagram | Github | LinkedIn