Blockchain Cuties
Coming Soon: PolygonPunks on Blind Boxes ($BLES)
We're thrilled to announce a collaboration with Polygon Punks, the first Punks on the Polygon Network. They're releasing an exclusive collection on Blind Boxes marketplace, reinforcing our commitment to top-tier NFT projects and reaching a wider, community. $BLES
This is one collab we are super excited about. Polygon Punks, the world's first Punks on the Polygon (Matic) Network are set to drop an exclusive collection on the Blind Boxes Marketplace. Our support for Polygon Network in July 2021 has accelerated our endeavor to onboard top-notch NFT projects and cater to a broader audience that is already interacting within its active ecosystem.
Sign up here to be the first to know when this drop goes live.
Meet Polygon Punks
PolygonPunks is a brand spanking new series of NFTs on the Polygon blockchain. The entire collection of 10,000 punks was minted on August 3rd, 2021. The project clearly pays homage to CryptoPunks, the OG project whose NFTs have a floor price of ~ $64,000, and can trade in the 6- to 7-figure range.
Quick Facts
Only 10,000 PolygonPunks will ever be minted, and each one has attributes that make them unique according to a defined rarity system.
Since their launch in August 2021, PolygonPunks have notched up over $500K in volume.
In the first 6 days of its launch, PolygonPunks traded 50% of the volume CryptoPunks did in 3 years.
They are currently the #1 selling NFT on NFTrades marketplace by volume.
PolygonPunks donated 10% of gross profits from minting to Crypto Relief, a fund mobilized to assist India to combat the COVID19 crisis and help prevent future outbreaks.
For more information, please log on to polygonpunks.io.
Stay tuned for further details about this exciting collaboration.
Blind Boxes has moved!
blindboxes.io is retired. Bookmark our new home: bles.trade
Got Questions?
Contact a team member in Telegram  or Discord.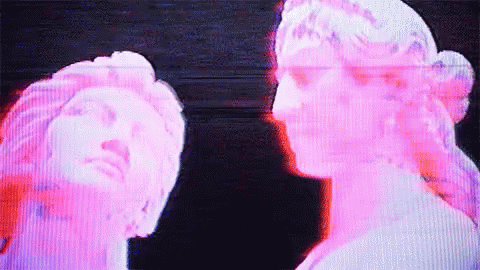 ---
About Blind Boxes
Blind Boxes is a gamified marketplace and launchpad for web 3 projects, offering a platform for artists, brands, influencers, and collectors to launch hyped NFT collections. Our multi-chain ecosystem has been connecting investors with disruptive NFT projects across Ethereum, Polygon, and Binance Smart Chain since 2021.
Since 2021 we have enables savvy investors to participate in initial NFT offerings (INOs), initial game offerings (IGOs), and gamified NFT drops from leading web3 brands, influencers, and celebrities.
Our decentralized marketplace combined with $BLES, our publicly traded ecosystem token, provides a Degen-friendly experience for anyone looking to invest in the future of web 3.
Get started with Blind Boxes today! #LFG
Blind Boxes Links
Website | Telegram | $BLES Trading | Twitter | Discord | Instagram | LinkedIn