Partnership
Blind Boxes Partners with NeoFi
This collaboration sets the stage for incorporating $BLES into crypto investment indexes.
Today we are thrilled to announce our collaboration with NeoFi, an exchange and crypto-investment platform that empowers investors to diversify their portfolios using crypto baskets. Also known a a crypto index fund, a crypto basket is a compilation of tokens managed collectively as a single asset. This approach aims to reduce the requirement for investors to constantly monitor individual tokens. This long-term partnership marks an exciting chapter in our journey and opens up new horizons for the $BLES token.
Through this strategic alliance, the native token of our platform, $BLES, will be listed on the NeoFi exchange and included in their crypto baskets. This integration will significantly enhance liquidity and extend the reach of our token, exposing it to a broader crypto community.
Additionally we plan to integrate NeoFi's fiat on-ramp gateway into our decentralized web3 marketplace. This integration will enable our community members to directly purchase $BLES tokens, NFTs, and other digital collectibles using fiat currencies. By incorporating this seamless fiat on-ramp, we aim to streamline the purchasing process and create a smoother experience for our valued community.
We are enthusiastic about the potential of this partnership and the opportunities that it brings to both the Blind Boxes and NeoFi communities. Stay tuned for more updates on this collaboration as we push forward through Crypto Winter, together.
Related Posts
Got Questions?
Contact a team member in Telegram  or Discord .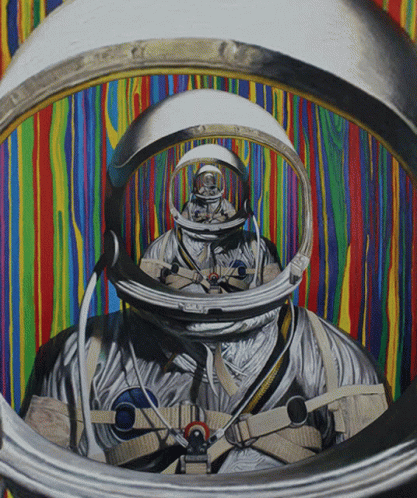 ---
About NeoFi
NeoFI is a crypto-investment solution designed to automatically help every scale investor diversify their investment portfolio and risks. NeoFi relies on NeoFi baskets to help investors invest in their preferred niche with a single click.
NeoFI is working to onboard the next billion users to the cryptocurrency space. The project believes that its efforts will revolutionize the world of cryptocurrencies and level the playing field by offering more tools to retail investors.
Website | Medium | Twitter | Telegram
About Blind Boxes
Blind Boxes is a gamified marketplace and launchpad for web 3 projects, offering a platform for artists, brands, influencers, and collectors to launch hyped NFT collections. Our multi-chain ecosystem has been connecting investors with disruptive NFT projects across Ethereum, Polygon, and Binance Smart Chain since 2021.
Since 2021 we have enabled savvy investors to participate in initial NFT offerings (INOs), initial game offerings (IGOs), and gamified NFT drops from leading web3 brands, influencers, and celebrities.
Our decentralized marketplace combined with $BLES, our publicly traded ecosystem token, provides a Degen-friendly experience for anyone looking to invest in the future of web 3.

Join us on this journey of creativity, decentralization, and endless possibilities. #LFG
Website | Telegram | $BLES Trading | Twitter | Discord | Instagram | LinkedIn